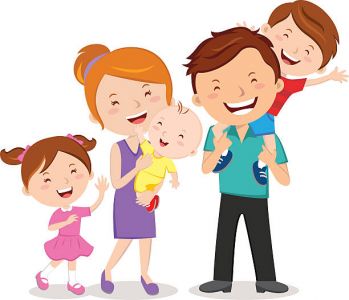 WIC - Special Supplemental Nutrition Program For Women, Infants, and Children
The WIC Program aims to safeguard the health of low-income women, infants, and children up to age 5 who are at nutrition risk by providing nutritious foods to supplement diets, information on healthy eating, and referrals to health care. WIC helps supply nutritious foods so that pregnant women, new moms and young children eat well, learn about nutrition and stay healthy. WIC helps children reach their full growth potential and help children enter school ready to learn and show better cognitive performance.
WIC ELIGIBILITY
WIC applicants must meet eligibility requirements under the following Categorical, Residential, Income and Nutrition Risk criteria.
Who is eligible?
Categorical Requirement
     Women
     Pregnant (during pregnancy and up to 6 weeks after the birth of an infant or the end of the pregnancy
     Postpartum (up to six months after the birth of the infant or the end of the pregnancy)
     Breastfeeding (up to the infant's first birthday)
     Infants (up to the infant's first birthday)
     Children (up to the child's fifth birthday)
Residential Requirement
   Applicants must live in Missouri to receive Missouri WIC. Applicants can choose to receive WIC in the county of their choice.
Income Requirement
  Applicants must have gross income at or below the standards in the table below.
  WIC counts all of the members of the household.
  Pregnant women are counted as two family members.
  Some applicants who receive Medicaid may automatically meet income eligibility.
  Applicants who receive food stamps or TANF are automatically eligible.
WIC Income Eligibility Guidelines
Effective July 1, 2019 - June 30, 2020
Household Size
Yearly
Monthly
Twice a Week
Bi-Weekly
 Weekly
1
$23,107
$1,926
$963
$889
$445
2
$31,284
$2,607
$1,304
$1,204
$602
3
$39,461
$3,289
$1,645
$1,518
$759
4
$47,638
$3,970
$1,985
$1,833
$917
5
$55,815
$4,652
$2,326
$2,147
$1,074
6
$63,992
$5,333
$2,667
$2,462
$1,231
7
$72,169
$6,015
$3,008
$2,776
$1,388
8
$80,346
$6,696
$3,348
$3,091
$1,546

For each additional family

member, add:

+ $8,177
+ $682
+ $341
+ $315
+ $158
•If you are a pregnant mom you can add the baby you are carrying to the household size to see if your family will be income eligible.
WIC BENEFITS
Food Package 
WIC participants receive checks to purchase specific foods at the grocery store each month which are designed to supplement their diets.  WIC foods are high in one or more of the following nutrients:
•protein     •calcium     •vitamins A, B6, C, D     •folate     •iron     •zinc
Different food packages are provided for different categories of participants.  WIC foods may include:
•Milk     •Eggs     •Juice     •Cereal     •Dry Beans/Canned Beans     •Cheese     •Yogurt     •Peanut Butter     •Tuna     •Whole Grain Bread, Tortillas, Brown Rice     •Tofu     •Fresh/Frozen Fruits and Vegetables     
•Infant Formula     •Infant Cereal     •Infant Fruits/Vegetables     •Infant Meats
Nutrition Education
WIC participants are required to receive nutrition education at least once between every certification and mid-certification. Nutrition education is available one on one with a nutritionist on staff or an online option is available for non-high risk participants.
For More Information About WIC Call 573-472-0142